Esplanade
April 27, 2003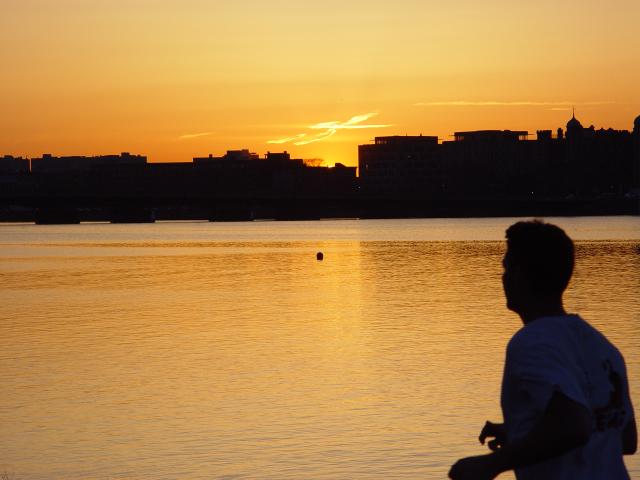 This 640x480 Web image has been reduced for faster browsing.
It contains 1/16 of the detail present in the finished print.
Limited Edition Prints
Currently, print number 1 of 25 prints of this image is being offered for sale.
Mounted and Matted
US$ 47.50
... in an unfinished, hand crafted wood frame
US$ 79.00
... in a finished, hand crafted wood frame
US$ 95.00
| | | |
| --- | --- | --- |
| (Shipping charges are explained below.) | | |
---
A PayPal shopping cart system is being used to accept orders on this site. Please use the buttons above to add the print or prints you wish to order to your basket. You can return to this page from the shopping cart by pressing the [ Continue Shopping ] button in the cart window. Each time you click one of the [ Add to Cart ] buttons, it adds one print to the basket. You can change the quantities for your order directly in the basket view window. Once you have added everything you want to the basket, press the [ View Cart ] button to go to the checkout page and place the order.
PLEASE NOTE: You need to insure you have both cascading style sheets (css) and cookies enabled in your browser to use the PayPal shopping cart system.
---
FYI:


Shipping charges are based on the number of prints you are ordering,

per the table at right.

(We elected to add this information here, since PayPal doesn't tell you these things until you get to the checkout page.)

Print
Shipping Charge
( US $ )
First print
$ 7.50
Second print
$ 5.25
Each additional print
$ 5.25
---